Autumn Cherry & Japanese Maple
A couple of very striking trees, each presenting different photographic challenges.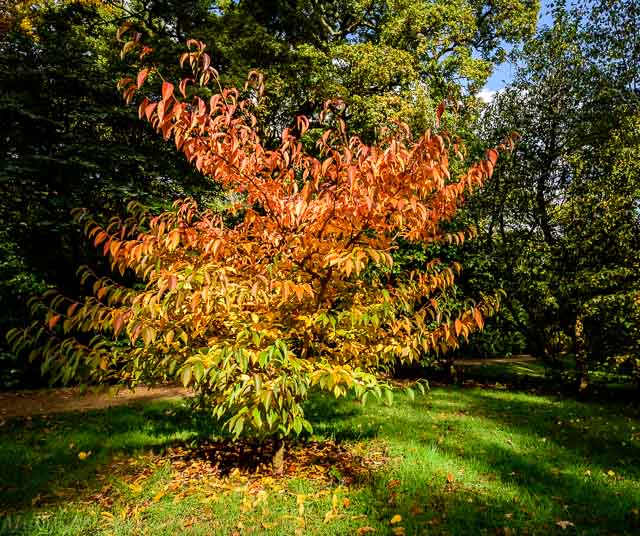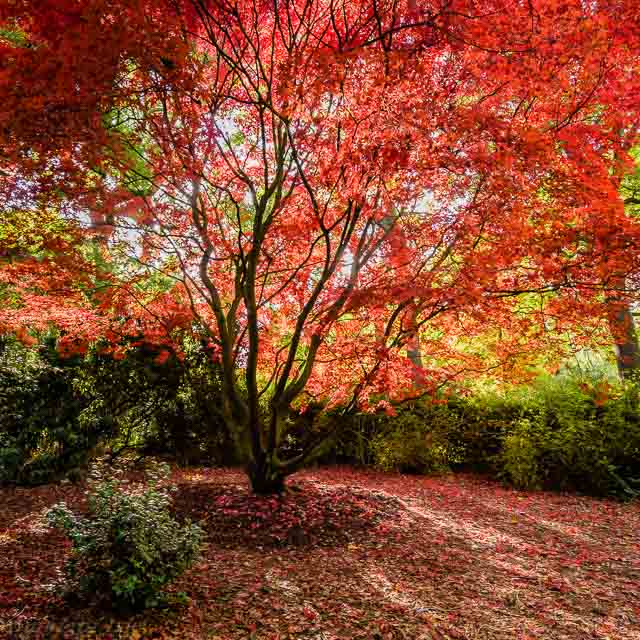 For the first, an Autumn Cherry (Prunus subhirtella 'Autumnalis'), the key was finding an angle where the background best complemented its colours, with helpful shadows contributing to emphasise the leaves. (I would have preferred not having the path in frame, but it is hopefully not too much of a distraction.)
With the larger Japanese Maple (Acer palmatum) the consideration was what to keep in frame whilst dealing with the awkwardness of shooting into the light. There was too much movement in the subject for a bracketed exposure, and I settled for a shot with better composition at the expense of the highlights.
I look forward to returning for another attempt at this image at some point in the future.