Well the exhibition has ended now, and I'm happy with the reception my images got. Whilst it wasn't undying praise, the general consensus seemed to match my own opinions of my prints, which is always a good thing. :)
Here's a photo of my panel: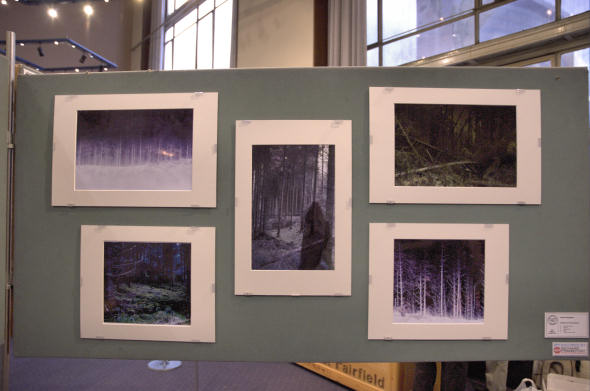 I was pleased that the exhibition judge came up to me on the opening night and let me know he liked where I was going with the prints, though pointed out that the print quality needs attention (it does; I need to get some decent printing paper instead of Jessops brand stuff).
For anyone wanting to see the images properly, I have thrown together a little webpage containing my panel, entitled Spirits In The Woods.